Monday, June 21, 2010
This is one of those projects that I've had on my list but have been putting off for a long time... and for no reason, because it was so easy! The hardest part was waiting for the Mod Podge to dry! I took one of my
many
old windows that I've collected, and turned it into a house number sign.
This is crazy easy. For the window, you just need a few things:
an old window
decorative/ scrapbook paper
tissue paper
Mod Podge
paint brush
scissors
I always put the obvious things on the list, like
'scissors'
and
'paint brush'
. I guess I don't have to do that, but too bad, gonna do it anyway.
First things first, you need to cut out your house numbers from your paper. I used a word program on my computer, typed my numbers, enlarged them to the size I wanted, printed them, cut them out, and traced them onto my scrapbook paper. Cut those out, and you've got numbers.
I love the 'texture' of this paper. It looks kinda old. Or grungy.
Grold
. Hmmm....
Now grab your window. You could paint the frame, but I liked the rustic, weathered look of leaving it as-is.
Grab your numbers, Mod Podge, and brush. Make sure that your window is facing front-side down. Brush on some podge, and stick your numbers so that the nice side is showing through the glass.
Now go crazy with the podge and brush it all over the glass and the backs of your numbers. Once everything's all gluey, take your tissue paper (I crinkled mine for texture) and start laying it over the glass.
Keep on going until the glass is covered. You can see the cool texture the tissue paper leaves.
Let it dry, hang it up, and you've got a customized house number sign! I hung up some planters that came with my Christmas pointsettas... I love them, too!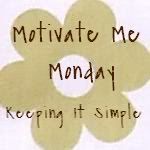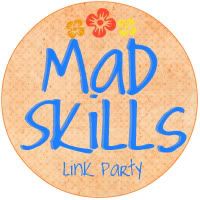 About Me
StepThruCrazy

My name is Sarah. I am a wife; the mother of three beautiful and crazy girls; a person of many interests, many that I am just finding out; and just generally me in every way.
View my complete profile

Blog Archive