Saturday, July 31, 2010
There's just something about things that are clear that I love. So pretty. Going with that thought, I wanted to play around some more with those clear plastic shower curtain rings, like when I made my
"lucite" bracelet
. I decided to make a necklace this time:
This was really fun to make! Maybe because I have a new found love for the hubby's power drill... Well, if you want to make one, here's what you need:
plastic shower curtain ring
drill and 1/8" drill bit
sandpaper
long, thin strip of lightweight fabric (like t-shirt material) or thin ribbon
needle with eye large enough to fit fabric/ribbon through
chain/cord for necklace
First you need to cut the ends of the ring off (see the how-to from my other post,
here
). When you've got the ends off, throw the ring back into the boiling water for about 30 seconds, take it out and flatten it so you've got it in a pretty straight line.
Take your drill and
very carefully
drill holes all the way through the plastic on the side. This is a little tricky because there is a curve to the plastic, so drill slowly at first to get the bit into the plastic a little and then speed up to drill through. Drill the holes pretty close together- I drilled about 20 holes along the plastic. Do this the whole length of the plastic, and you'll have something like this:
View from the side... somewhat hard to see the holes....
View from the top... doesn't it look kind of like a caterpillar???
Once you've got the holes drilled, take your sandpaper and sand off any pieces of plastic sticking out from the holes. I forgot this step, but I recommed
not
skipping it.
When you've got all the sharp little edges sanded down, throw it back into some boiling water for another 30 seconds, take it out and shape it into a circle. Be careful, all of those little holes are full of boiling hot water. When you've got the right shape, run it under some cold water to set it quickly.
Now you can add your thread or ribbon. Thread your material through the eye of your needle, and pull it through the first hole. Now thread it through the next hole, going in the same direction.
Repeat for each hole, the entire length of the ring.
When you get to the end, knot the ends of the fabric together. Wrap the excess fabric around the top to cover up the knot and the ends of the ring, and then tie it off.
Slip your chain or cord under a piece of the fabric,
and you're done!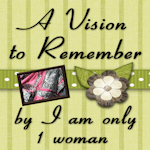 Labels:
diy
,
necklace
,
shower curtain ring
|
5 crazy awesome comments
Monday, July 26, 2010
First let me say HOLY GUACAMOLE I have about a million things going on at once right now! So many projects, so little time. It's all good though, that means more tutorials! I made this hanging pendant a while ago, and am now
just
getting to blogging about it.
It's made completely from those cheap vinyl placemats from the dollar store, and hot glue. That's it! My tutorial doesn't call for any lighting, but that could definitely be done somehow. I don't live close enough to an Ikea (gasp!) to get one of those super cheap hanging lamp kits, so that's pretty much why I went light-less. No big deal, considering I put this over a little table in my kids' room. They couldn't care less. :)
Enough yapping, lets get down to it!
To make this pendant, you'll need:
Three 11 1/4" x 17" vinyl placemats
hot glue gun & extra glue sticks
strong string/twine
craft knife
scissors
drill with drill bit large enough for your string to fit through (I used a 6/64??? Something like that...)
I grabbed these cute placemats from my local dollar store for 50 cents a piece! Nice!
Start by cutting one 1"x17" strip from two of the placemats. Make sure to cut one from each so that the two placemats are the same size (for cutting strips from later). Glue them together to form a circle, overlapping the edges by 1 1/2".
Take your craft knife and get ready for some cutting! Cut
24
1 1/2" x 10 1/4" strips. Take your first strip and glue it to the inside of your circle,
and glue another to the opposite side of the circle. Glue the two together at the top, overlapping by 1 1/2".
Keep adding strips in the same way, always placing a strip halfway between the others, until you've used eight strips:
Once all of your strips are glued on and in place, all that's left to do is drill a couple of holes in the top for the string. Drill a couple of holes through the top (make sure that they are centered, so your pendant won't be crooked),
hang and enjoy! I had to hang mine a little higher than I wanted, just out of reach of curious little fingers :)
The owner of said curious fingers! :)
Linky Parties!!! ♥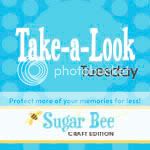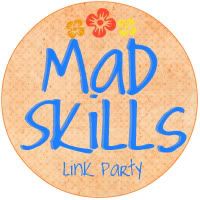 Labels:
diy
,
dollar store
,
hot glue
,
placemat
|
18 crazy awesome comments
About Me
StepThruCrazy

My name is Sarah. I am a wife; the mother of three beautiful and crazy girls; a person of many interests, many that I am just finding out; and just generally me in every way.
View my complete profile

Blog Archive