Sunday, April 17, 2011
For a while now I've been in a creative slump. I couldn't think of a darn thing to create. And if I did try to make something, it didn't come out right. But then in the past couple of days, WHAM! Ideas started flooding into my brain like crazy. So fast that I had to write them down with a pink crayon, because I couldn't find anything better to write with quickly enough. It's a good thing! Lots of ideas! Making these earrings was one of those ideas. I didn't expect them to be so easy to make, which is why I made six pairs yesterday afternoon! They're so much fun.
Aren't they cute? The hardest part of making them is waiting for them to dry. Alright, to make some for yourself, here's what you need:
A 2-liter clear plastic bottle
Mod Podge
paintbrush
hole punch
scissors
ruler
marker- like a sharpie, for measuring
thin fabric, candy wrapper, food coloring, glitter, etc.
jump rings & ear wires
To start, make sure your 2-liter bottle is clean and dry. Using your scissors or a very sharp knife, cut the top and bottom off the bottle. Be careful!
Cut the tube down the middle, so you're left with a strip of plastic to work with. I trimmed the edges so that there weren't any jagged edges.
For one pair of earrings, you'll need to cut two strips of plastic that are 1/2" wide by 5" long.
To make earrings with some fabric, cut two strips of fabric slightly larger than the plastic strips. Slather some mod podge on the outside of the strips and press onto the wrong side of the fabric. Then take your scissors and trim the excess fabric off.
Once they dry, hit 'em with another coat or two of mod podge. Can you tell I used glitter Mod Podge?
Once they're dry, take your hole punch and punch a hole on each end of the strips.
Now time to add the jewelry findings:
Attach one jump ring- make sure to twist them open, not pry them apart.
Mich L. in L.A.
explains that better than I do,
HERE
.
So, one jump ring to make the strip into a loop:
One more jump ring & an ear wire...
Repeat with the other earring, and there's one pair done!
There are so many ways to do these. Try them with Mod Podge colored with food coloring!
Add a few drops of food coloring to some Mod Podge and paint it onto the plastic instead of the fabric:
Go crazy with the hole punch!
Try a flat pair!
Can you tell I had fun with these? I love the Dum-Dum earrings, root beer is my favorite!
Someone really likes the green ones...
Thief!
A video tutorial, if you prefer to learn that way :) :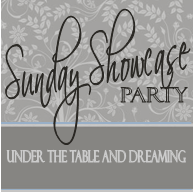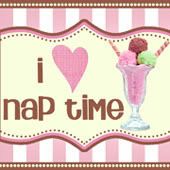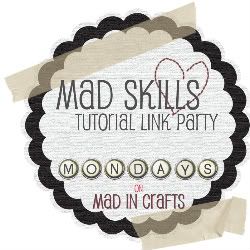 Labels:
diy
,
earrings
,
easy
,
jewelry
,
mod podge
,
recycled craft
,
upcycle
,
video tutorial
|
20 crazy awesome comments
About Me
StepThruCrazy

My name is Sarah. I am a wife; the mother of three beautiful and crazy girls; a person of many interests, many that I am just finding out; and just generally me in every way.
View my complete profile

Blog Archive